This era is the era of inventions and technology. The world recently has witnessed many crazy inventions. One such invention is "The Glove One". It is a conceptual phone that emerged promising to fit right in your hand. Phone that can be worn as a glove is named 'glove one'.
Glove one presents a futile and fragile technology. It is a wearable mobile communication device. The universal hand signal for talking is used in the design of this glove one that is the thumb pointing toward the ear and last finger towards the mouth and the middle fingers folded. It is based on the concept that why to sacrifice the hand to hold a cell phone, why not wear the cell phone so you can keep both hands usable. It would be quite cool to have such a phone for a change.
Glove one is perfect example of the lengths we are willing to go to stay plugged in. Parts of glove one are 3D printed. SIM card slots are located at the glowing centre of the gadget. Every joint on the fingers hosts a button to represent the keys on a normal phone. There is a button on the pinkie finger which switches the gadget on. Simply dial up the number you wish to call on your fingers. The number you pressed will be read back by it and will place your call.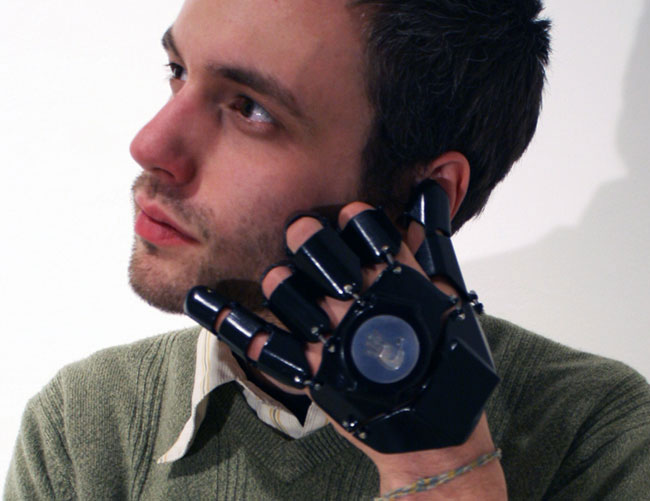 The glove one is a different and unique invention but it still has some limitations. Some of these limitations are:
• It is little clumsy by design.
• It is limited to calling only.
• It does not have all the features of a cell phone.
• There is no display screen on the gadget.
The glove one represents the sacrifice we might make for social media and technology because of the absence of social media applications in it. So if you are ready to sacrifice social apps then it is a great device for you.