Cooking is at its best when it is organized. It can be a messy business if you don't have proper space for stuffs. If you don't have a proper cooking place which is organized then you might find lots of scraps and peels in the end and will find the cooking experience bad. The Sous Chef Prep station solves the problem for you and helps you in staying organized while you cook!
If you like an organized way of cooking and want things clean while you cook, then you will like the Sous Chef Prep Station. It is a combination of cutting board and containers that will keep your vegetables and fruits well organized while you chop them. The material of the Sous Chef Prep Station is bamboo and is anti bacterial. There are six slide in/ slide out plastic containers around the sides and underneath to keep the things separated when finished. The transferring of the chopped stuffs become easy through the prep station and is more organized.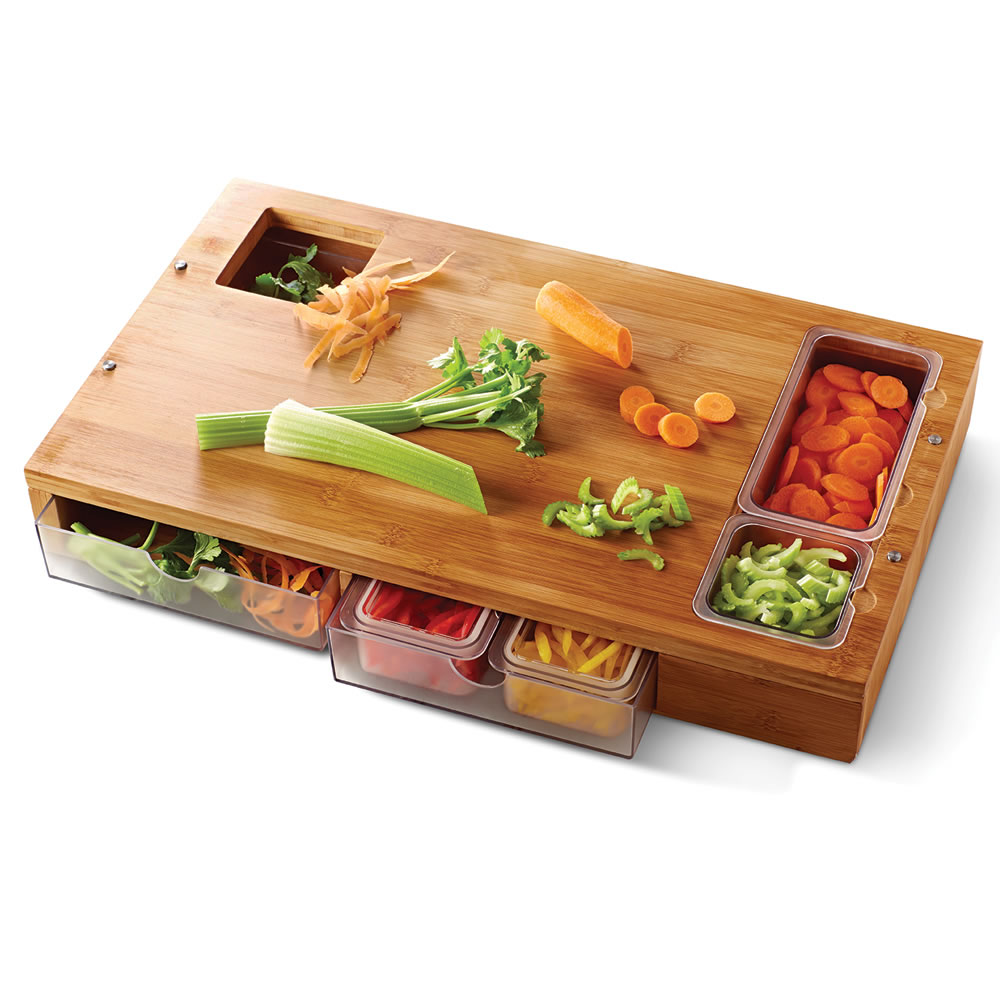 There are lids so that you can store the chopped items in the fridge if you want to prep everything and cook later. There is a scrap chute in the corner of the cutting board so that you can collect all the unwanted materials underneath the prep station and can throw them later. The plastic containers are of good quality and can be used in microwave or dishwashers.
The Sous Chef Prep Station is a utility gadget for those who love cooking and provides a convenient way to chop veggies and fruits and storing them properly. The cost of this gadget is around 200 dollars and if you can spend this much amount for getting better cooking experience then this amazing gadget is worth for your money.