Remember the times when you had a tricycle for drifting on the streets? It was a real fun, no? But still you have a chance to revive your childhood days. Local Motors have launched an adult tricycle for drifting down the hill and it is called Verrado Drift Trike. It is an electric drifting tricycle and you do not need even hillsides to ride this tricycle.
One of the rapid developing games in the world is drift triking and to make it possible on a flat ground, Local Motors invented Verrado Drift Trike. It has a combination of hub motor and a battery pack. They have put years in researching and after a long research and testing, they came up with the Verrado Drift Trike. This unique trike takes the advantage of a BMX fork and 20 inch heavy duty front wheel and the casting is aluminum around the hub motors. The drift bike features two rear karting wheels lined with PVC pipe, powerful electric motor which is programmable and a strong disc brake.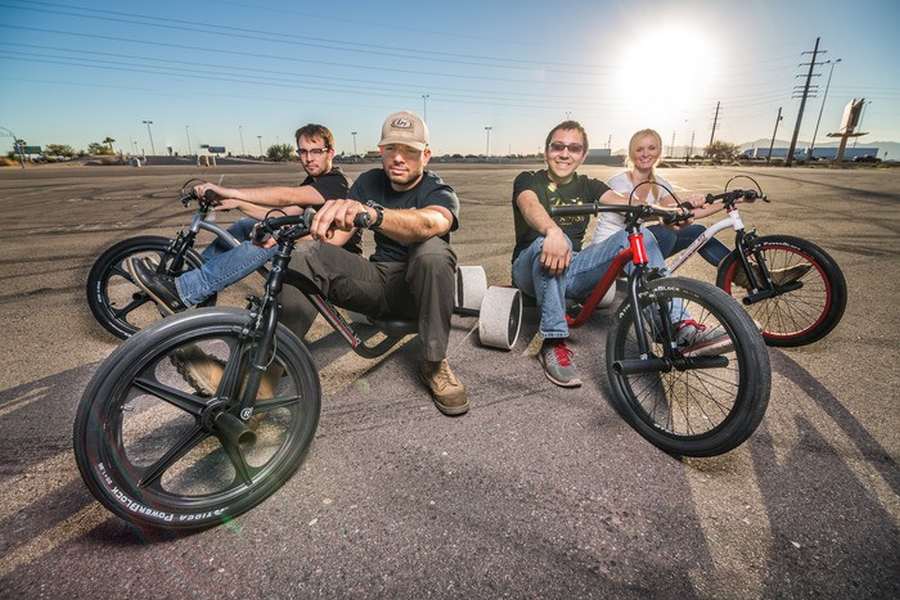 So, this powerful trike has a unique feature of drifting in any kind of surface. You have the option of an electric motor and this makes you feel confident in drifting on any surface. After some practices, you will feel comfortable to control this amazing vehicle completely. The battery is easy to recharge and it takes only 3 hours to recharge it. When the battery is fully charged then this Trike is able to run for 45 minutes or 12 hours which is a good duration. But it depends on the amount of drifting you do.
Though the price of this amazing gadget is too high but the sport loving persons will surely like this vehicle. The combined feature of drifting and electric power is unmatchable!