Probably you have heard about portable shower. In pictures you have seen little tents in which people are sitting with their hands and heads sticking out. Many questions will strike you like is this practical? Do they work? Many sellers claim that this portable shower is fast and least expensive way to start receiving the benefits of a steam shower. It is very portable that it can go anywhere with your trip. These claims are the common ones which every seller claims.
Does it work?
This is the most important criteria; the portable steam shower does in fact work. If you don't have much space and budget for a real steam shower or you don't have access to a gym or health spa then this portable showers works best for you. Whether it works efficiently, works well and works constantly is totally a different story.
Quality
The brand name of product doesn't appear to be an established brand name. The websites selling this product even not seems to be very professional and often appear to be generic companies. But, it is a best shower for the world portable and it's a cheap version also.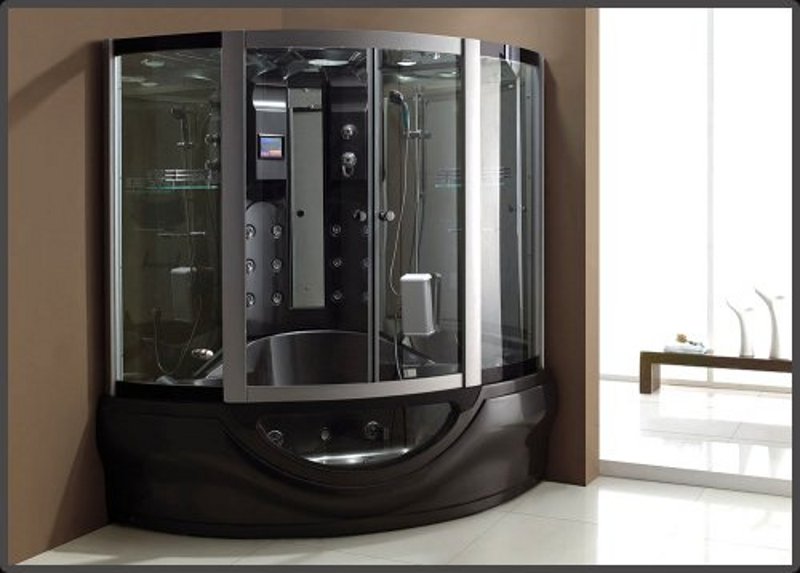 Portability
Every dealer of this product claims it to be so easy to setup and so easy to transport and use anywhere you had like a steam shower. This portable steam shower weighs 20-50lbs and is foldable for easy storage.
Relaxation
This is where the cons come into light. It is a bit hard to relax in the portable steam shower. The user of it is forced to sit upright the entire time and asked to keep their body in a single position. Probably the user can't lean back or side by side. For some time, in excitement, you will like it but after a while you will find it uncomfortable.