Have you ever think about making your own peanut butter and does this seems a nightmare to you? Cheer up because this nightmare will turn into day mare thanks to this amazing peanut butter maker. Just imagine that on breakfast you are having fresh peanut butter and jam sandwiches. And the best bit is that it is not from a jar it is made from your very own peanut butter machine.
We know that how tasty peanut butter is and there is no getting away from it. It's one of those foods that you want very frequently and again and again. If you are constantly being nagged by your mom or your other well wisher to cut on the peanut butter stuff because it contains preservatives and other nasties, the peanut butter maker is your answer. The best thing in peanut butter maker is that you can control the ingredients of your butter.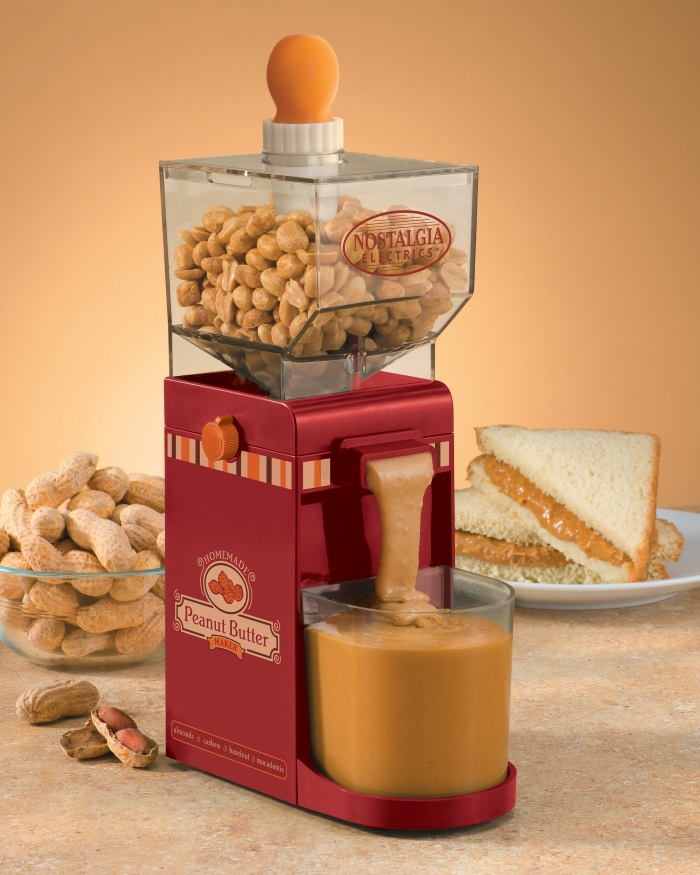 Peanuts are not the only nuts you can use almonds, cashew or sunflower seeds instead of peanuts. Here the choice is totally yours, your butter your choice. Making of peanut butter at home couldn't be that easy but with peanut butter maker you can come up to this.
Preparation of peanut butter with this peanut butter maker takes no time; it blends peanut butter so easy and quick. What you have to do is just pop your favorite chopped nuts into the top of the peanut butter maker and you are ready to go. Just add a little oil and wait for your magic butter. Within some seconds you will see the smooth and tasty stuff start to pour out. It's easy to use, effortless to clean and can be used wherever you want or feel the need of your tasty peanut butter.