When it comes to your favorite party it involves having friends and watching a movie outdoor. When you want to tie some theme then a movie will work well with it. You can also have some themed games, music, drinks n all. You can also have a grand time with your neighbors, snacks and screening.
Here we will discuss creating our own outdoor portable screen which can be designed in low cost. The entire things of this creation can be carried on in a transport bag to any location.
Step 1: determine the screen size
Measure the widest wall outside your house and write down its width and height. Try to keep the size which shapes the screen in rectangle.
Step 2: hardware
Gather all the hardware material you will need in fixing the screen.
Step 3: assemble and test frame
Test the frame and mark the straps for future reference.
Step 4: screen
Have a screen material in rubber coated blackout shade fabric. You can also buy some extra for cuttings and all.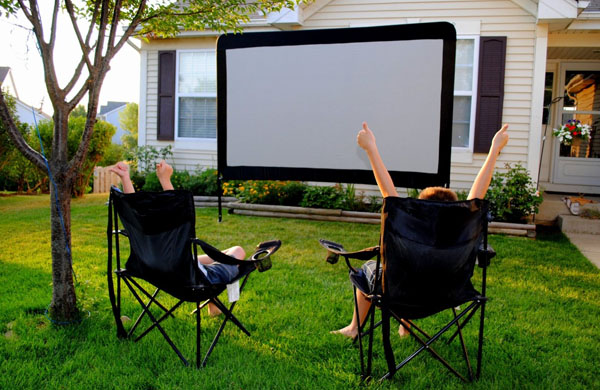 Step 5: flat fell seam
The flat fell seam should be strong and durable, with no exposed raw edges. Parallel seams should be sewn along both sides of the folded portion for minimal disruption in the surface of fabric. Sewing this is actually a difficult part of the screen, because the shade fabric is very slippery and stretchy, and it's a chore to push huge amounts of cloth through a home sewing machine.
Step 6: make a casing
Sew a straight stitch, making a tube through which the frame should slip.
Step 7: hang your screen
Slip the assembled frame through the casing and attach the cinch straps through the slots you have cut. The easiest way to hang the screen is to place it on a table and let two people lift the ends at the same time.