Many people love keeping an aquarium their homes. There is something so calming about watching fishes swimming and the tank is a great focal piece. Till now, you have seen aquarium tanks in living rooms, bedrooms and kitchens but what about bathroom? Most of the people found bathroom as a boring place but this aquarium sink will liven up boring routines like brushing the teeth, washing hands or face.
Sometimes, people need a fish tank but they don't have the proper space to keep the tank. For these people this aquarium sink is perfect, as it saves your space as well as fuses your bathroom sink with a fully fledged fish tank.
The shape of this fish tank aquarium sink is like a contemporary bathroom sink, and it features a removable top for easy access when the time comes to clean the inside of the tank. The design of this aquarium sink also features two circular entries on either side of the sink bowl which is perfect for feeding your fishes.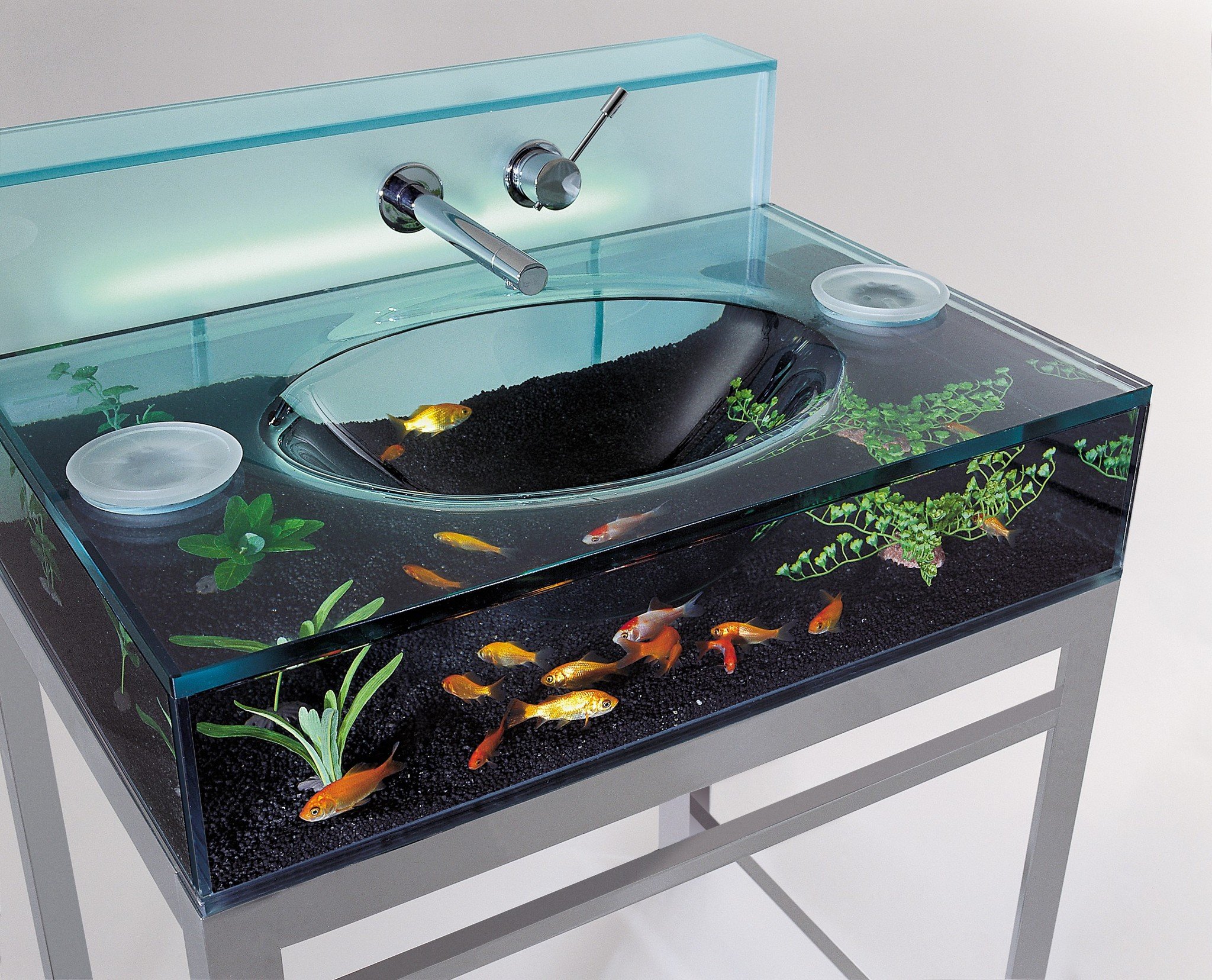 This bathroom aquarium sink is equally perfect for kitchen also as it works like a normal sink, while in the kitchen we have to be super careful because the sink is made up of glass. It is very sophisticated, an eye catcher and luxurious.
The specifications of this aquarium sink includes: a decorative stand that comes with it, water pump, water filter, chrome fixtures and soft lighting. The sink measures, 34*29.5*23.5 in size. You also have choice regarding the stand, either a chrome or wenge wood colored stand and can choose between either black or white sand.
However, it is quite expensive but it worth the price because it is the best looking sink we have ever come across. Your guests and visitors will literally fall in love with this aquarium sink.