There are so many coffee lovers including you and me also and we understand how tiring and irritating it is to go to the local coffee shops to get a sizzling espresso coffee. There is no definite time for the desire of the espresso coffee but the bitter truth we face is we can't get our coffee anytime anywhere. But, thanks to Wacaco's Minispresso which made it possible and now we can have our favorite coffee every time.
Features of Minispresso
Minispresso, as it name suggests, it is mini hand powered gadget that is just 6.95 inches long and weighs 0.8 lbs. It is launched by a Japan based company named Wacaco. The company's purpose was to offer portable espresso maker that does not need electricity, batteries or cartridges to run. The type of coffee you want to make depends on how many times you push it. But, you are restricted to just 2.34 oz of water that can be added in the included container.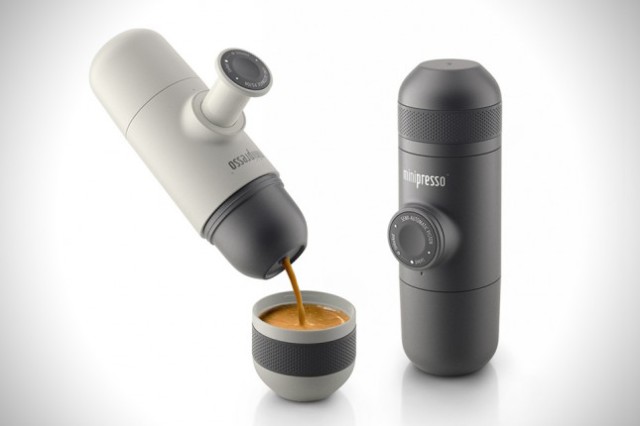 How to get your coffee with this Wacaco's Minispresso?
Using Minispresso is an easy task. You can get your Minispresso coffee with these simple and few steps:
• At first, fill up the capsule's end with grounds or use a pod that is same like Keurig.
• Fill the other end of the Minispresso with hot water.
• Now, we have to build the pressure. For that, pump the capsule's side lever to build up pressure and the brewing process will be started.
• Use pump to inject small water quantities into coffee adapter.
• Keep pumping until you got your desired coffee. More pumping means more strong coffee.
Minispresso uses only 116 pounds per square inch. You can buy this incredible and awesome coffee maker at Wacaco's official website.